The Makeup Comes Off, the Moisture Stays In®
The Fragrance Free Moisturizing Cleanser
Albolene® Moisturizing Cleanser liquefies on contact with your skin to gently and thoroughly dissolve makeup, dirt and environmental residue. Smooth on Albolene, tissue off, or remove with a soft cloth or cotton pad, and see how much cleaner and softer your skin can be. No soap or water is needed with Albolene, so you're not left with the soap-and-water dryness. Used daily, Albolene cleansing balm helps keep your complexion clean, soft and younger-looking. Plus, Albolene is paraben and preservative free, so you can feel confident with what you're using on your skin.
Allure Magazine says of Albolene Moisturizing Cleanser:
"This cleanser gently removes waterproof eye makeup, long-lasting lip stains—even industrial-strength stage makeup."
&
"It's so hydrating that it easily doubles as a moisturizer for dry, cracked skin."2
Allure also lists Albolene in its "10 Skin-Care Resolutions to Make This Year" saying, "For nights when you're just knackered, Heidi Waldorf, a professor of dermatology at Mount Sinai School of Medicine, tells patients to dab on Albolene Moisturizing Cleanser with a tissue, wipe it off, and never mind the residue—it's actually moisturizing." 3
Allure.com also notes Albolene in its Halloween's Over…Now You Have to Get the Glitter Off" when discussing removing water proof makeup. "Pick up a tub of Albolene, which, according to makeup artist Troy Surratt, is used by actors to remove industrial-strength stage makeup. 'It's more effective at breaking down and taking off heavy makeup than good old soap and water,' Surratt explains" 4
Albolene Moisturizing Cleanser is available in a 12 oz. jar and 6 oz. jar. Albolene has a history of removing makeup while moisturizing the skin and it is a longtime favorite among makeup artists, theatre performers and screen actors, who have to remove stubborn stage makeup daily.
Visit
Albolene Through The Ages To Learn More
Skin Study Center, November 1997
http://www.allure.com/beauty-products/skin/2012/albolene-moisturizing-cleanser
http://www.allure.com/skin-care/2012/10-skin-care-resolutions-to-make-this-year#slide=3
http://www.allure.com/beauty-trends/blogs/daily-beauty-reporter/2011/10/halloweens-over-now-you-have-to-get-the-glitter-off.html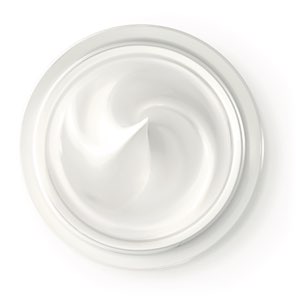 Ingredients
Since 1885, Albolene® has been the perfect multi-use product that does everything you need when it comes to removing makeup, cleansing, and moisturizing your face…
Read More